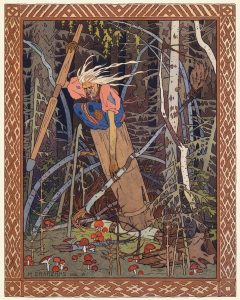 * Update: We are continuing to review some final path applications, and might have space for one or two more paths, so folks are still welcome to apply.  Ritual and Path Facilitation is being posted here as it comes in. 
Can you hear the salty waves rolling across the stony beach?  Do you hear the cackle of Baba Yaga as she flies between the trees in her mortar and pestle?  Are you just really really excited to be part of a newly blossoming Witchcamp in Maine?
We are currently accepting teacher/path applications for Wild Maine Witchcamp!  Camp will be held from Oct 8th to 14th on the beautiful wild Maine coast, two hours Northeast of Portland Maine.  We are working with the story of Vasilisa and Baba Yaga, and weaving themes of deep rooted nature connection and the defense of Earth.  We will have a separate Ritual Facilitation Team so while we expect everyone to help with rituals teachers will not be responsible for ritual planning during camp. 
We encourage teachers to apply together as a path, however if you don't have a specific path or co-facilitator in mind we would still love to hear from you!  As we receive applications we will be in touch with you about possible co-teachers.
To apply please send an email to: info@wildmainewitchcamp.org
We would especially like to know…
How do you feel the call to camp?  By the story of Baba Yaga and Vasilisa?  By the wild woods and coast and ocean?

Do you have a specific path/co-facilitator in mind?

How do you imagine you might weave deep rooted nature connection and defense of the Earth into your path?

Have you taught at other Witchcamps before?  What would you like us to know about you as a teacher, facilitator, witch?
While we will be choosing a majority of folks with past experience facilitating paths at Reclaiming Witchcamps, we encourage everyone who's interested to apply.  We look forward to reading all your applications and will be in touch with you soon!
Note: we are a "no one turned away for lack of funds" camp, so while we hope to support teachers by covering their travel expenses and ideally offering additional money as well, we can not promise that at this time.